Full guides for Download and update firmware on you device official firmware CNH DPA5 Kit Diagnostic Tool
Upgrade to newest version firmware on you device, official firmware cnh est dpa5 adapter update you current version firmware to latest version, download newest firmware.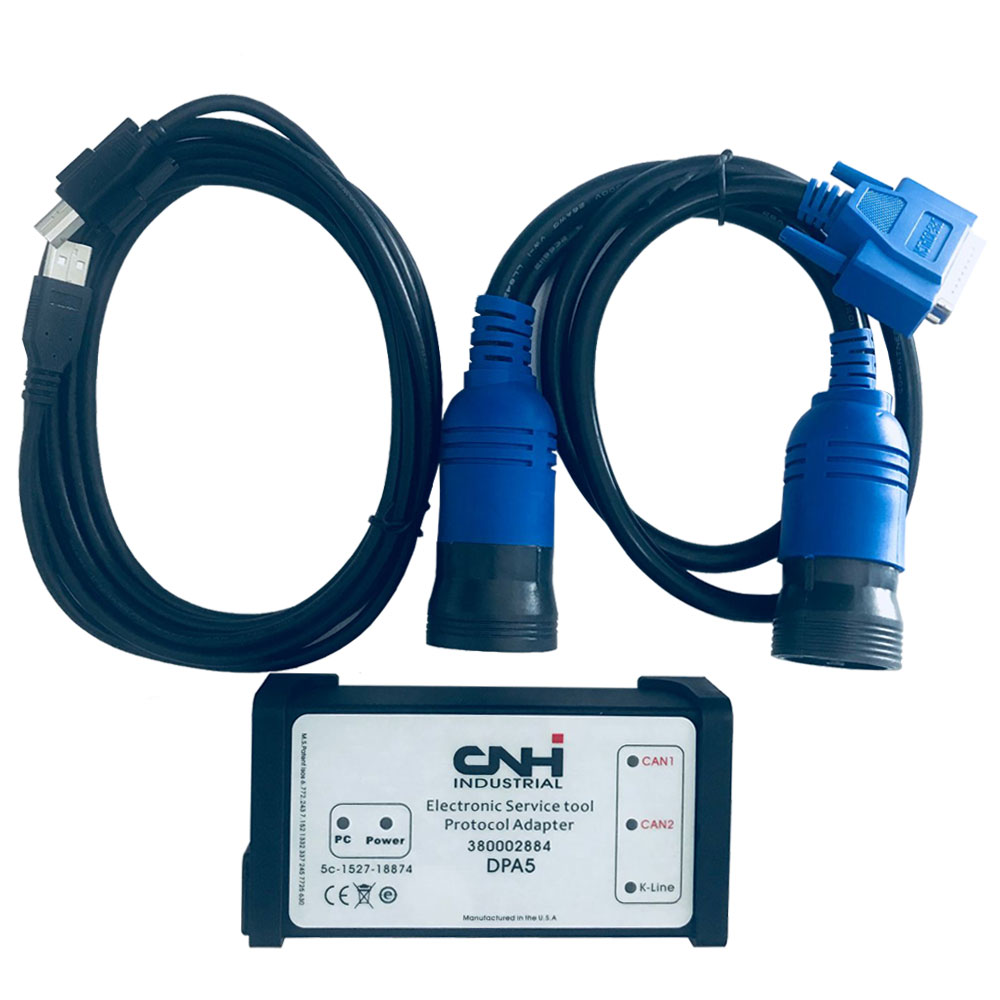 Download new release software and update firmware last version:
– Last update version: CNH EST 8.6 9.2
– Country: All
– Download Size: 134 MB
– Language pack: English, Italian, Russian, Polish, Spanish, French, Portuguese, German, Dutch, Danish.
– OS: VISTA,Win 8 x32 x 64, Win7 x32 x64, WinXP
FAQ about New Holland Electronic Service Tools CNH DPA 5 Diagnostic Kit
Q : How long to ship the part below to Minnesota in the United States?
A: New Holland Electronic Service Tools CNH DPA 5 Diagnostic Kit is in stock. Once get your payment,we will arrange shipping for you. About 1 week to ship via DHL or Fedex.
Q: Also the pictures show two round connectors. One looks like a 5 pin and the other looks like a 9 pin. Does it come with both connectors?
A: The package come with a 9 pin and 5 pin cable. You may check the picture by attachment.
Q: What is the different between CNH EST 8.6 and CNH EST 9.2 ?
A: This tool have 2 versions software for choice: CNH8.6 and CNH9.2.
The software is 9.2 engineering level,CNH EST8.6 software is dealer level.engineering level has more functions than dealer level and CNH9.2 is with diagnostic procedure.