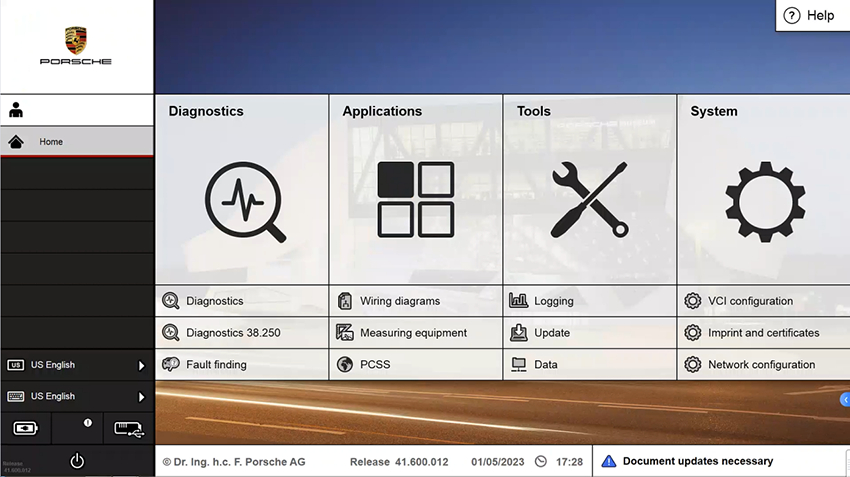 Porsche Piwis III Diagnostic Tool New Version
Software name: Porsche PIWIS 3
Version: 41.6
Multi-Languages: German, English, US English, French, Italian, Spanish, Japanese, Chinese, Russia, Portuguese, Nederlands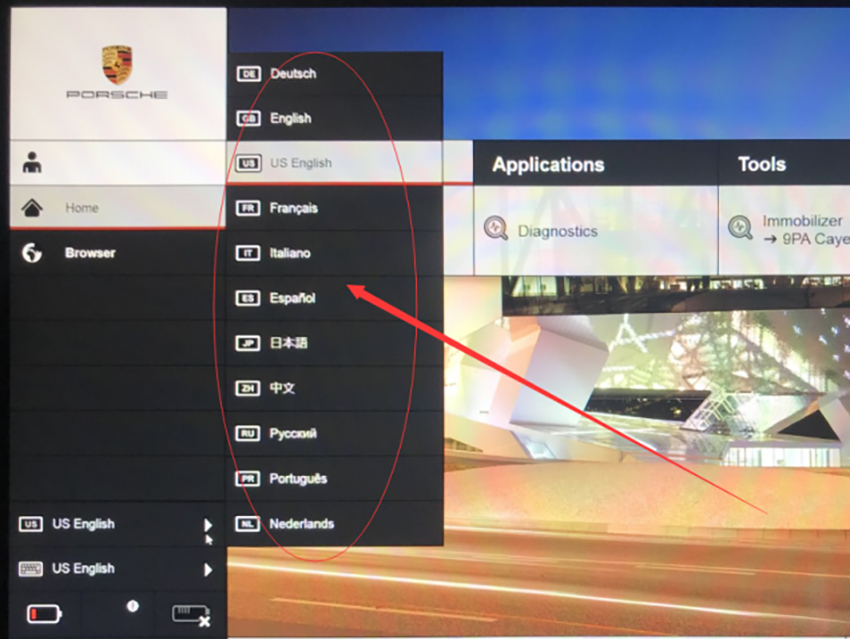 Update: By SSD
Connection: Via USB or Wifi
Porsche PIWIS III is the newest Diagnostic Tool on the market. It can read and clear trouble codes and display ECU information; checks live data and display actual values and programs. Above all; The Malfunction navigation process shows all internal circuit diagrams. Especially if manufactured after 2005. PIWIS III has original oscilloscope and multimeter functionality. It is an absolutely essential tool for the job.
Software features
Here are the main features of the software:
Diagnostic application
Guided bug finding
Actual value / input signal function
Driving test/link function
Maintenance/repair function group
Programming/coding function group
Journaling
Filter
Wiring Diagram Application
Instrumentation interface
Piwis software Details:
Supported Porsche PIWIS III vehicles and Computer requirements
Supported car
Porsche 911, 992, 991, 997, 996, 996 GT2, 996 GT3, 993, 964
Porsche Boxster 982, 981, 987, 986
Porsche Cayman 982, 981, 987
Porsche Cayenne 9YA, Operation 9YA, 92A, 9PA
Porsche Panamera 971, 970
Porsche Racing 935, 991 GT2 RS Clubsport, 982 Cayman GT4
Clubsport, 981 Cayman GT4 Clubsport
Other: Macan, Taycan, 981 Spyder, Carrera GT, GT1, 968, 944, 928.
After testing many times, our technician team has come up with the two best models of connecting devices for PIWIS software, which are:
PIWIS Tester III: The latest device of the third generation developed by Porsche that supports advanced programming and diagnostics of models from 2002 onwards and is compatible with all diagnostic laptops.
VAS6154: : a specialized diagnostic device for Volkswagen Group vehicles, including Porsche. With the function of diagnosing, troubleshooting, installing and programming electronic control boxes, it is easy for technicians to repair. VAS 6154 is a new version that replaces VAS5054 and VAS5055 versions.
See more software packages and devices here: PORSCHE PIWIS III PACKAGE